Welcome to the Oil City Gumbo Cook-off
The Annual Oil City Gumbo Cook-off to benefit the Wyoming Foundation for Cancer Care will be held at the Central Wyoming Fairgrounds, Saturday May 30th 2020.
Gates open at 11am, gumbo tasting at 11:30, awards at 3:30!
$10 Entry Fee
Children 6 and Under FREE
Veterans $5 with military ID
Gumbo CookoffCook a seafood gumbo, meat gumbo, or BOTH!
$150 for one or $225 for both.
Get $25 OFF if you pay before 5/1/2020

Motorcycle and Car Show

Check out our car and motorcyle show and vote for your favorites!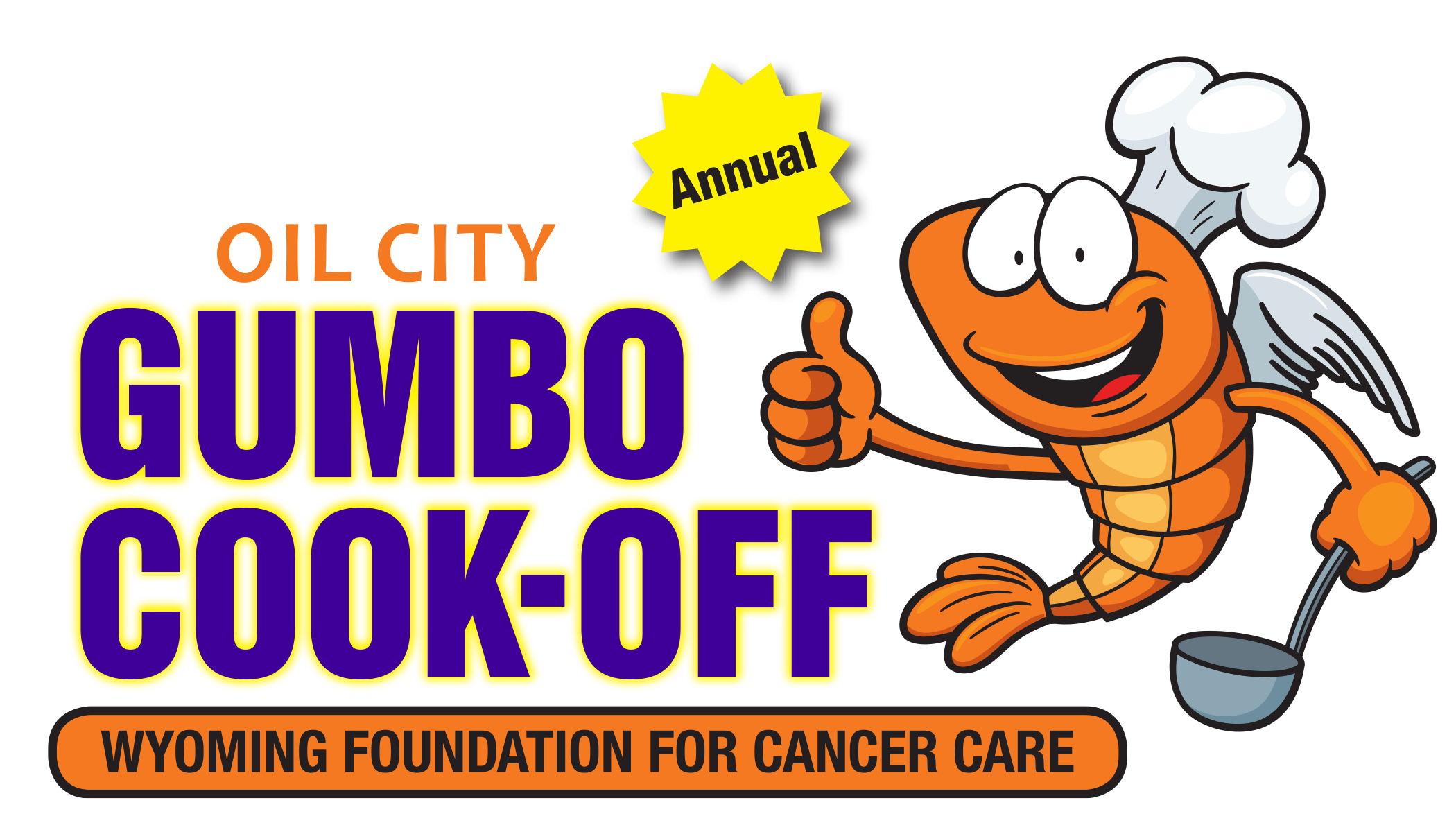 On May 30th the Gumbo Competitors will wake up bright and early to start cooking their gumbo on site at the Fairgrounds. After judging at 11:30 the teams will hand out samples of their gumbo. The gate will open at 11 to the public. Admission is $10 and the event also features live music and family activities and games. We will have beer sales and vendor participation from businesses around Casper. Form a team and cook either a seafood gumbo, meat gumbo, or BOTH! $150 for one or $225 for both. Get $25 OFF if you pay before 5/1/2020
Contact Information
Abigail Strube
307-262-0749
Live Music All Day
Our Live Music schedule with MC Chad Lore, features Jalan Crossland from 1:30 - 3:15pm 
Quinlan Valdez will play 11am - 12:15 and Bret Andrew will play 12:15 - 1:30