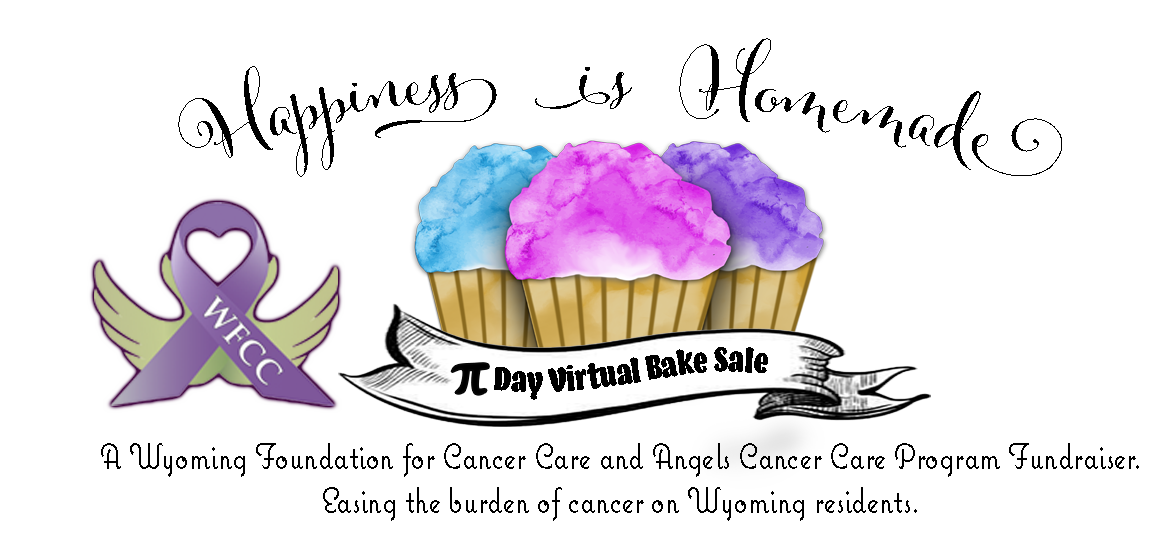 Hey Casper Area!!
The baking skills of our wonderful Angel volunteers are well known, and we hope you are excited to celebrate your Pi Day with a homemade dessert delivery! 
Your purchase is a donation to the Wyoming Foundation for Cancer Care for the support of cancer patients in Wyoming. Thank you for helping us ease the burden of cancer in our community. 
All desserts will be delivered between 11 and 4 on Sunday March 14th!
$100 donation can cover a night at a hotel
$250 donation can cover the average heat and electricity bill
$500 can cover a car payment or auto insurance premium
$750 can cover an average mortgage payment in Wyoming
$1800 will cover our year of grants to each patient
Any amount helps us ease the burden of cancer in Wyoming!