Our pre-registration for this year has closed! You can still register Saturday morning between 7 and 8 at Rocky Mountain Oncology!
This year our race route will start and end at Rocky Mountain Oncology! Day of registration is $30 and can be done between 7 and 8 am.
If you don't live in Casper or cannot participate in the race on the 2nd, you can still participate virtually in our Tata Trot and support cancer patients in Wyoming!
Register and check that you will be participating virtually and we will mail the shirts to participants outside of Natrona County!
If you live locally or are participating at the physical race - race bag pick up will be Friday October 1st, or starting at 7am the morning of October 2nd before the race.
Rocky Mountain Oncology will have no-cost breast cancer screenings from 9am to 12pm. These screenings will be open to the public as well as Tata Trot participants. 
Tata Trot - 12th Annual
This form stopped accepting submissions on September 30, 2021 7:00 pm MDT.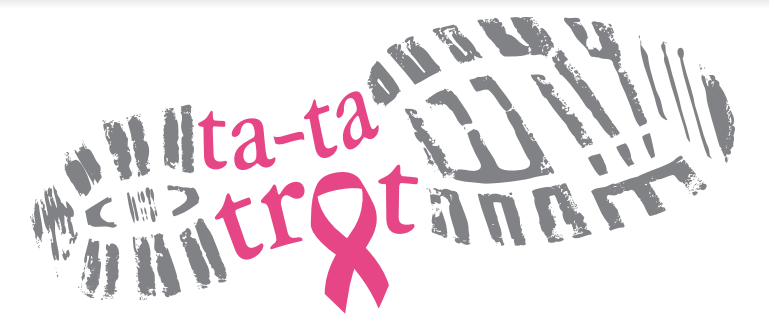 This year we are gearing up for Breast Cancer Awareness month with our 12th annual 5K Ta-Ta Trot, A Fun Run For a Serious Cause, Saturday October 2nd. Join us this year to help support those fighting cancer right here in Wyoming. All runners will receive a race bag and a t-shirt.
You can pick up your race bag at Rocky Mountain Oncology anytime Friday!
T-shirt sizes are not guaranteed if ordered after the 19th, but we can put in one more order after the event so everyone can still get one!
Contact Information
Abigail Strube
307-262-0749
Thanks to everyone who participated in our 2020 Tata Trot!!
Runners 2018

Kids at Tata Trot 2018

Speaker 2018

Crowd at Tata Trot 2018

Volunteers at Tata Trot 2018

Winners 2018

Runners 2018

Volunteers at Tata Trot 2017

Runners 2017

Runners 2017

Best Costumes 2017

Runners 2017